Premium Bird's Nest 精选燕窝 (50g)
Tuck Kee is Penang genuine Malaysia's bird nest supplier/retailer providing bird nest at affordable pricing with best quality.
Tuck Kee's bird nest is free from bleaching, chemical and stabilizer!  100% Worry-free to consume!
Tuck Kee provides exporting bird nest to China and shipping throughout the whole Malaysia.
Tuck Kee provides retail's bird nest supply, wholesale bird's nest supply and exporting bird's nest services to China and Hong Kong.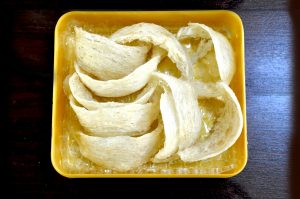 形状保留最完美的燕窝,杂质少纤维紧密,是最顶级的燕窝,外形大方得体,送礼的最佳选择。
燕盏主要是以天然的白色和象牙色为主,对人体具有很好的滋补功效,口感滑润。
马来西亚天然燕窝厂商直销,零售和批发。
一斤起可运输至中国。
槟城老字号德记的天然燕窝,优质的马来西亚精选燕窝。
100% 纯天然燕窝
100% 纯手工传统挑毛
100% 源自马来西亚
100% 没有使用任何化学物质
原产地:马来西亚 Malaysia
燕窩属性平,是一种不寒不燥的滋补圣品,归肺、肾和胃经,主要的补益是滋阴润燥,燉後更有清香怡人的味道,口感腍滑。